Description
Take your skincare to the next level- Glow PRO.
As seen in Broadsheet, BuzzFeed & Urban List
Is there anything Micro Glow PRO can't do for dull, textured or pigmented skin? Does it: smooth out lines? yep. Send pigmentation packing? you betcha. Zaps zits scars? bye Felicia. Makes your skincare work harder? yeah, like by almost double. Kicks your collagen production in the butt? oh yes. And if that's not enough, you can do it at home, wine and pj's optional.
With 540 0.5mm Medical Grade Titanium needles, Micro Glow PRO is here to take your skincare routine to the next level.
Constructed with our super grippy silicone handle in our signature Micro Glow Pink, the Micro Glow PRO is designed to get maximum results in conjunction with an at home topical skincare routine.
The Micro Glow PRO is for those wishing to level up their at home Derma Roller treatments. If you are new to Derma Rolling at home, we recommend you start with our 0.3mm Micro Glow Derma Rollers to build up your skins tolerance to Derma Rolling.
*Rejuvenates Skin Appearance
*Micro Glow is listed in the ARTG 318709
*0.5mm Medical Grade Micro Needles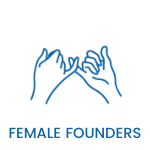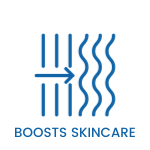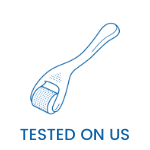 Good to know info!
Derma Roller Benefits
• Improves skin absorption of serums
• Stimulates the growth of new cells
• Reduces fine lines and wrinkles
• Reduces scarring and uneven skin pigmentation
• Reduces the appearance of acne scars
• Enhances complexion and improves skin tone
• Easy to use with at-home self-application
More Derma Roller Info
• For use on face and neck
• Use on freshly washed skin
• Avoid using on sores or areas of skin that are inflamed
• Avoid use if you are prone to keloid scarring
• Do not use if you are pregnant or breastfeeding
• Micro Glow is listed in the ARTG 318709
• Recyclable just pop it in your recycling bin