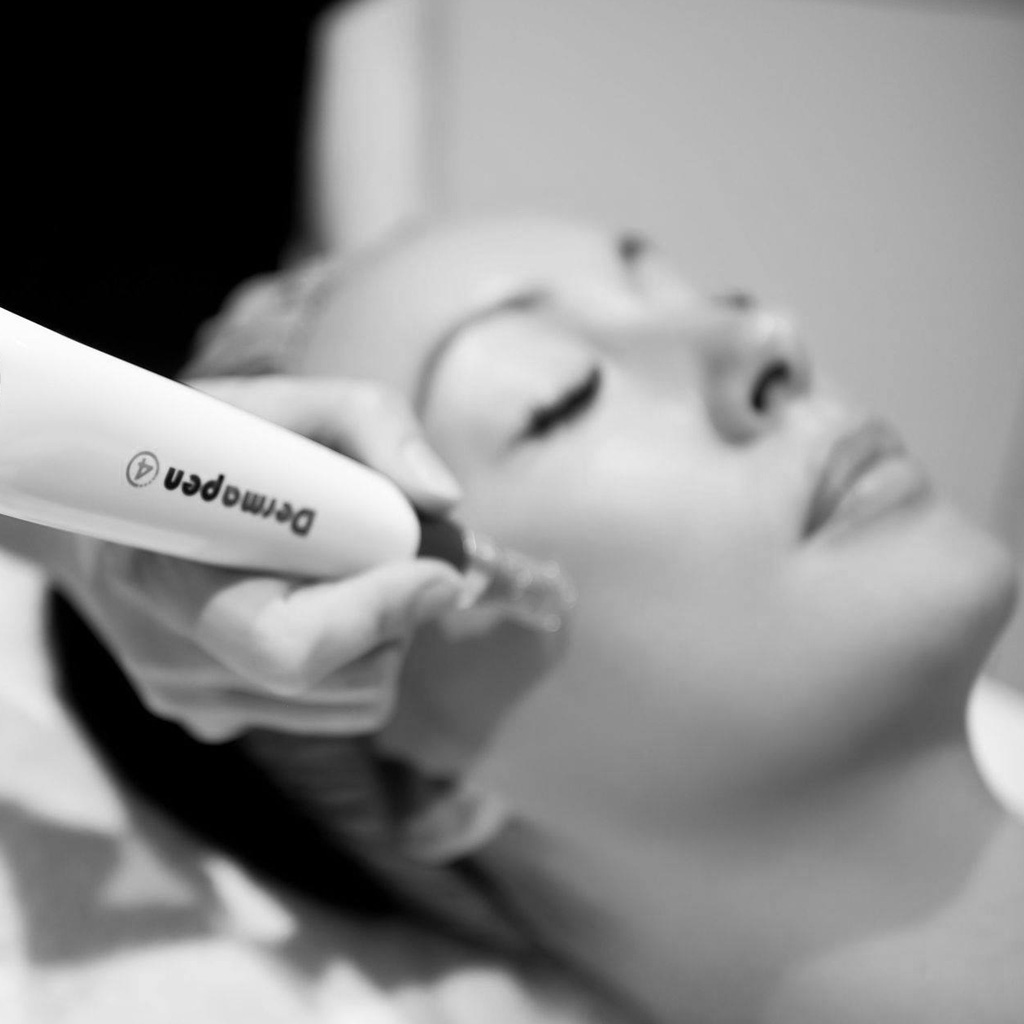 Dermapen 4/ Micro-needling
A breakthrough that re-invents micro-needling. With the introduction of Dermapen's predecessor's in 2011, Micro-needling was revolutionised with the first automated technology.
The launch of Dermapen 4 sets a new standard and benchmark that delivers the ultimate in advanced and innovative micro-needling with unsurpassed confidence, service and outstanding patient results.
Over the past few years, millions of dollars have been allocated for research, development and modification that will reinvent micro-needling as we know it. Today, Dermapen remains the most widely used micro needling system worldwide with over 1.6 Million clinical procedures performed.
Dermapen treatments are designed to create a safe healing response within the body to ignite natural collagen and elastin production from within the skin, along with repairing the surface layers to result in healthier skin; looking brighter, tighter, more even toned, refined pores and reduced wrinkles.
Dermapen 4 is the only micro-needling device with a dedicated scar setting and protocols for revision of deep, atrophic scars; including surgical, burn contracture, striae and post-acne scars. Dermapen treatments have also been found to be effective on Hypopigmentation Vitiligo treatments. Clinically Dermapen treatments work in four ways to reverse the production of hyperpigmentation and melasma.
The Dermapen 4 can be used for a variety of skin concerns
Pigmentation
Telangiectasia
Seborrheic dermatitis
Aesthetic gynaecology
Alopecia, and much more